FREE MEALS
NOW THROUGH JUNE 2021
FOR ALL STUDENTS!!
The GASD Cafe is pleased to announce: school meals are FREE for ALL students. The USDA is now allowing free meals (breakfast and lunch) through the end of JUNE 30, 2021.
Free meals are available for all students, in person session and online instruction.
---
Meal Distribution Program:
Grades 6-8 Thursday at the end of the Day
Where: Bottom of the ramp outside the auditorium
Grades 9-12 Friday at the end of the Day
Where: Bottom of the ramp outside the auditorium
Students that have been "100% Virtual" for the YEAR:
Thursday's from 12:00-1:00 at the High School Cafe Ramp (Side of the building)
---
Additional items, such as a-la carte food and drinks are not included in free meals.
Does your student have money in their account? That's great! It can be used for the a-la carte items extras or until we return to our normal style of service.

Does this chnge my eligibility for Free/Reduced Meals? No, if you are applying for free or reduced meals, all applications must still be processed annually. Meals are only free right now under a special waiver from the USDA. We will return to normal meal operation January 1, 2021.
If you have any questions please contact our office at (724)-588-2500, ext. 2175.
Please send cash or checks, clearly marked payable to "GASD Cafe" at 9 Donation Road, Greenville, PA 16125

Negative Cafeteria Balance
Students with negative account balance are currently receiving letters. Debt will need to be paid off or it will carry over to next year. Letters are sent home weekly throughout the school year for students with a negative balance greater than $10.00. Letters are current sent home for students with a balance greater than $5.00.
Positive Cafeteria Balance (i.e. money left in their account):
Just as negative account balances carry over into next year, a positive cafeteria balances will also carry over. The funds in your students account will stay in their account until next year. If your student is not coming back next year the funds can be transferred into another students account or a check can be refunded. Please contact our office to address this.
How to make a payment towards your students account:
Payments can be made on your students account in three ways:
1. Send of drop off a cash payment to the GHS office with a note clearly marked which account the payment is for.
2. Send or drop off a check to the GHS office. Please make check payable to "GASD CPleasend put your child's name on the memo line.
3. Use the website or app for: www.myschoolbucks.com. You will need to create an account but you can also monitor the transactions. You can make a payment anytime, anywhere. You can check balances as often as you need. You can also get low balance notifications. If you would like you can even set up automatic payments.
***As a reminder, household applications for free or reduced meals will need to be completed every year. Please see below to plan before school starts next year or your child may accumulate a negative balance before you complete this.***
Updated: 08-17-2020
---
Student Meal Accounts Portal
www.myschoolbucks.com
Cash or Check may also be sent to the GASD High School Cafe for deposits.
---
Menus and Resources
---
Online Application for Free or Reduced Meals
(Pick one of the following)
Please go to www.paschoolmeals.com to fill your application out online.

With the following paper application. Please print application and be sure to fill it out completely and legibly. Any application with missing information or illegible cannot be processed.

For any families that receive benefits from the state through COMPASS please visit the following website www.compass.state.pa.us

Direct Certification, if your family receives any type of assistance from the government you may qualify for Direct Certification. Types of assistance include SNAP (Supplemental Nutrition Assistance Program), TANF (Temporary Assistance to Needy Families) or Medical Assistance. Families who qualify for DC also qualify to receive free meals.
Approval for Free/Reduced priced meals is good for the entire school year and 30 operating days into the following school year. The 30 day grace period provides the opportunity for you to complete and submit a new application. A new application is required every year. Free/Reduced eligibility does not carry over from school year to school year; new applications must be completed and submitted each year. Applications may be turned in at any time during the school year if you feel your status has changed. Applications not filled out completely and correctly cannot be processed; therefore, you will be responsible for your child's account. Once you application is processed you will receive a letter stating the results of your application.
---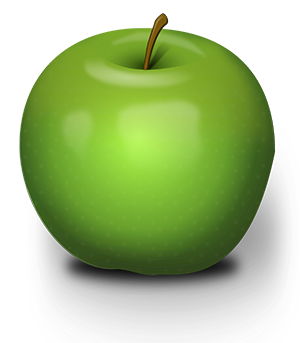 School Wellness Policy
Further information and assessment of the school wellness policy will be available soon!
School Wellness Assessment

School Wellness Committee
---
Nondiscrimination Statement
In accordance with Federal civil rights law and U.S. Department of Agriculture (USDA) civil rights regulations and policies, the USDA, its Agencies, offices, and employees, and institutions participating in or administering USDA programs are prohibited from discriminating based on race, color, national origin, religion, sex, gender identity (including gender expression), sexual orientation, disability, age, marital status, family/parental status, income derived from a public assistance program, political beliefs, or reprisal or retaliation for prior civil rights activity, in any program or activity conducted or funded by USDA (not all bases apply to all programs). Remedies and complaint filing deadlines vary by program or incident.
Persons with disabilities who require alternative means of communication for program information (e.g., Braille, large print, audiotape, American Sign Language, etc.) should contact the responsible Agency or USDA's TARGET Center at (202) 720-2600 (voice and TTY) or contact USDA through the Federal Relay Service at (800) 877-8339. Additionally, program information may be made available in languages other than English.
To file a program discrimination complaint, complete the USDA Program Discrimination Complaint Form, AD-3027, found online at: https://www.ascr.usda.gov/filing-program-discrimination-complaint-usda-customer and at any USDA office or write a letter addressed to USDA and provide in the letter all of the information requested in the form. To request a copy of the complaint form, call (866) 632-9992. Submit your completed form or letter to USDA by: (1) mail: U.S. Department of Agriculture, Office of the Assistant Secretary for Civil Rights, 1400 Independence Avenue, SW, Washington, D.C. 20250-9410; (2) fax: (202) 690-7442; or (3) email: program.intake@usda.gov.
USDA is an equal opportunity provider, employer, and lender.